Is a relentless naïve, A stubborn hopeful,
The one who jumps off the cliff and invents flight
Atònita is a dented incandescence.
Behind closed doors with some bits of furniture and an aftertaste of the old.
She is waiting for a call that will never come.
A sensitive and clownish jolt on loss, memory and oblivion.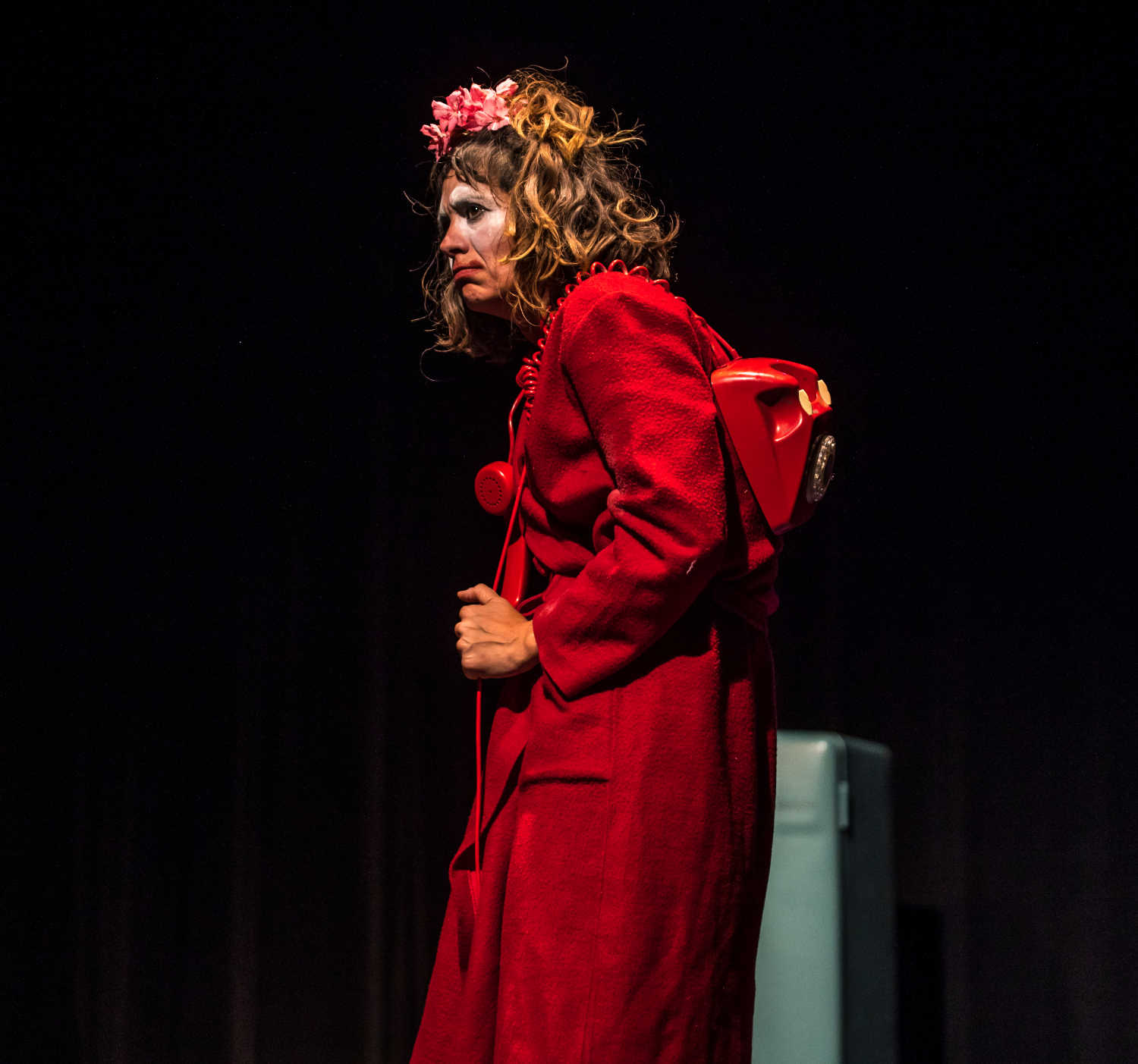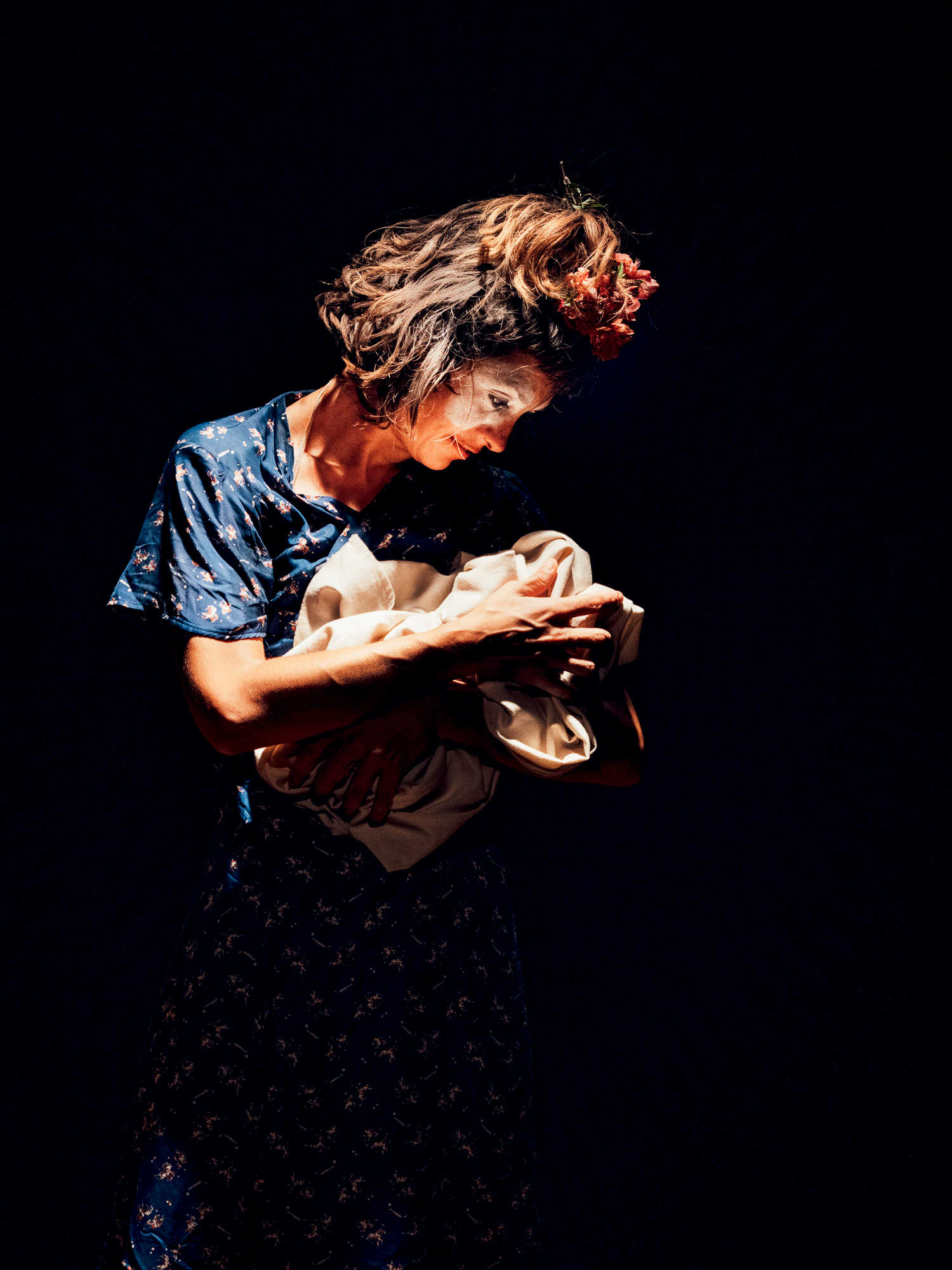 How do we survive when mourning permeates us to the marrow?
Through a plastic obsession, contortion and manipulation of objects,  the illusion of the Other appears. …
It's no here anymore, Atonita lives with it.
A vertiginous abyss facing a whimsical madness.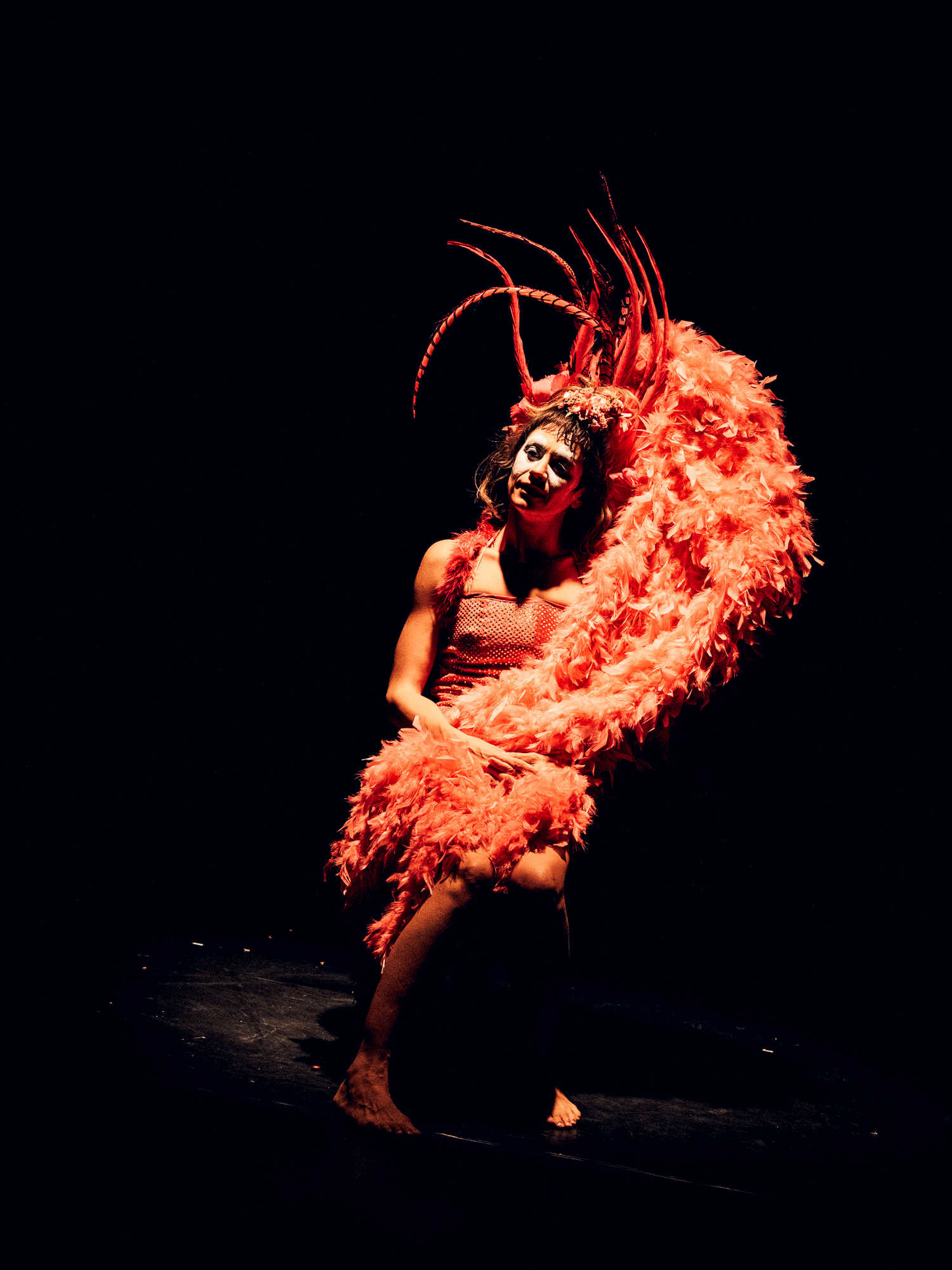 50 minutes
Theater, intimate or non-dedicated spaces
from the age of 8
capacity 300 people
By and with    Georgina Vila Bruch
Light design and management   Flora Cariven
Musical creation    Antoine Bocquet
Dramaturgy    Fabio Sforzini
Sensitivity and humor    Marta Torrents